What kind of city is Matsubara?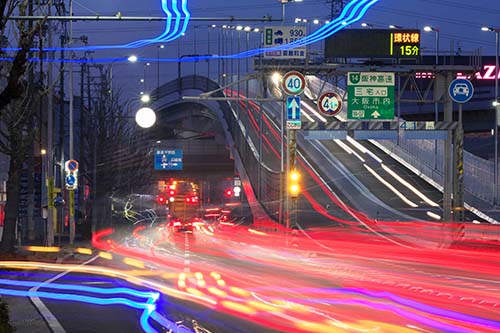 Matsubara City has a population of over 120,000 people, stretches 5.8 km east-west and 5.1 km north-south. It borders not only the City of Osaka, but also Sakai City, Yao City, Fujiidera City, and Habikino City, and is the gateway to the Minamikawachi area. It has four easily accessible private railway stations, and contains a junction that connects main arteries such as the Hanshin Expressway, the Kinki Expressway, the Hanwa Expressway, and the Nishi-Meihan Expressway.
Matsubara City is a place that values people. It's worth noting that the first Safety Community in Osaka Prefecture was established here. For example, we actively work for the safety of seniors and children, and to prevent crime.
Agriculture has flourished here in Matsubara City for a long time, and it is said that 100 years ago there were 133 locations with agricultural ponds. Today, this number has decreased for various reasons, but around 47 locations still remain within the city.
The Yamato River runs along the northern edge of the city. Large-scale work was carried out to redirect this river around 300 years ago, and new rice fields were also developed at the same time. Cotton was planted in well-drained locations, including around the new rice fields, and farming families began producing cotton as a sideline. This was later succeeded by the wire mesh industry, which used the cotton technology, and is one of Matsubara City's local industries today.
The history and culture of Matsubara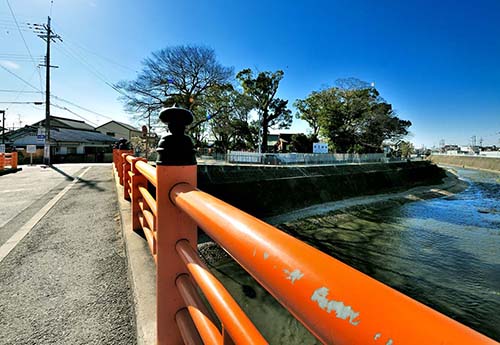 The Matsubara City region is the gateway to Minamikawachi; it is also a strategic location for traffic traveling between Namba and Asuka, and eight highways ran through it, including the Takenouchi Highway and the Nakakoya Highway. People say that this area assimilated advanced culture from the continent the quickest as a result.
The Otsukayama Tumulus is a representative grave from the Kofun period (ca. 250–ca. 600 AD). It is the fifth-largest great keyhole-shaped tumulus in Japan, and is said to have been constructed during the middle of the sixth century.
Historically, the imperial palace was located in Kawachi during the fifth century. The name Tajihishibagaki-no-miya has been handed down to us, and this place where the 18th emperor reigned is located in the vicinity of Ueda in Matsubara City. Today, the remains of the palace are thought to be in Shibagaki Shrine. During this period, irrigation channels were constructed to support farming, and the people opened up large paddy fields. We can learn about these from the historical sites in locations such as Shindo, Ueda-cho, Yamatogawa Imaike, and Kawai.
During the Edo period (1603-1868), large-scale work was carried out to redirect the river waters, in order to prevent the flood disasters that occurred frequently when the Yamato River overflowed, and the "new" Yamato River was constructed. It is said that the current city area was formed at this time.